Dr.Parth Mankad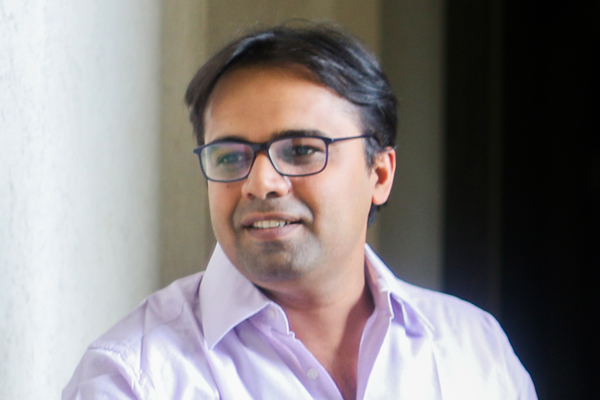 MD (HOM), MD (AM) & PGCHFWM
Founder, Music Therapist, Homeopath
He is one of the fastest growing young homoeopathic practitioners, practicing classical homoeopathy with a unique blend of scientificity & an art to enter in patient's core problem with the quest to treat the patient from the deepest. He perceives case with gentle inquiry, patience, persistence and sharp observations.
He is an M.D. in homoeopathy and M.D in alternative medicines. He possesses a knack of understanding diseases in homeopathic light and has also worked a lot in the area of human psychology. He applies it all soundly in his practice. He is having broad experience in treating different kind of diseases.
He being a Founder &Chief Consulting Homoeopath DR.MANKADS' HOMEOCLINIC is seeing many cases of varied diseases & having promising results and furnishes great healing energy to his patients in order to get rid of their diseases completely. He also visits various clinics across Gujarat as a consulting Homeopath.
Along with his busy practice he is also providing his valuable guidance as a visiting Lecturer at Ahmadabad Homoeopathic Medical Collage.
His first book "સ્વાસ્થ્યનો મીઠો સ્વાદ- હોમીઓપથી" is written in attempt of creating awareness about homeopathy received an immense response from the reader.
He writes columns regarding different diseases & role of Homeopathy in different leading daily News papers like દિવ્યભાસ્કર- a Life Line Supplement , 'NavGujarat samay' etc. He is being interviewed by various TV Channels as well for sharing his knowledge & experience being Homeopath. He also writes in one blog named "દાદીમાં ની પોટલી".
He keeps sharing his knowledge in his YouTube Video channels 'Homeovideo' for health and homeopathy education.
He is also running a training center for Homeopathic students & Beginners 'Dr.Mankads' Homeolearning '
He is a young, energetic, hardworking and devoted person. He has been an inspirational teacher and guide for many dedicated students and interns of homoeopathy. He has even conducted proving of homeopathic medicines and is also engaged in research work.
He has completed his MD in Alternative medicines with a subject 'Music Therapy'. He has conducted few researches in Indian Classical Music. Along with Dr.Kedar he has done detailed research on effects of Rag Desh. He has completed his Upantya Visharad in Tabla Playing & recently he is pursuing Flute playing.